"

I love you, Not only for what you are, But for what I am When I am with you. I love you, Not only for what You have made of yourself, But for what You are making of me.I love you For the part of me That you bring out; I love you For putting your hand Into my heaped-up heart And passing over All the foolish, weak things That you can't help Dimly seeing there, And for drawing out Into the light All the beautiful belongings That no one else had looked Quite far enough to find.

I love you because you Are helping me to make Of the lumber of my life Not a tavern But a temple; Out of the works Of my every day Not a reproach But a song.

I love you Because you have done More than any creed Could have done To make me good And more than any fate Could have done To make me happy. You have done it Without a touch, Without a word, Without a sign. You have done it By being yourself. Perhaps that is what Being a friend means, After all.

"
-
Love and Friendship by Roy Croft.
There is no coincidence. Everything is according to plan-Divine plan.
As we wander along our , at times , dreary lives we pause and look up into the sky and ask, is this all there is to it, Lord?
Then the wheels turn and things open up - a new job, a new baby, a new love and new hope that yes, life is indeed worth living and God is always good!
In the young lives of Kimberly and Alexander, teenage angst was heavily cushioned by indulgent and understanding family members--father, siblings, Grandma and a single Mom and a loving God who continues to be a strong presence in both homes.
They met as Kim and Xian and in their showbiz personas they said hi, hello and goodbye. Friends but not close friends. Like a flat rock thrown sideways into the water, the friendship like the flat stone glided and skimmed over the surface before it sank.
Then they met again, still Kim and Xian, in another time, when both were in a state of flux, Kim without her love and her loveteam; Xian all geared up from acting workshops taken in the lull of aborted projects and indie and hosting shows.
Neither one or the other expected the major shift; Xian was hopeful; Kim fearful. Kim had more at stake; there was this desire to prove that there was life after the perennial loveteam both personally and professionally.
Then the wheels turned. God in His great mercy showed these two young people who went to Him in prayer at home and at times together in Church that God answers prayer; that sincere prayer is power!
Kim and Xian converged as Jade and Andy in My Binondo Girl and like two tectonic plates moving in together, the earth shifted and moved and life, as how they knew it before Jandy, changed.
Kim and Xian professed faith, a faith that moved mountains!
"Ever since I got sa industry na ito, I've always wanted to ... prove something and now, finally, nangyayari yun.
"At sana, tuloy-tuloy. I'm really thankful sa lahat ng endorsements, sa lahat ... sa trust na binigay nila sa akin. Siyempre, sa Diyos din, ang laking pasasalamat."
As the Bible says, "A man reaps what he sows."
"The blessings are here," says Xian.
Xian Lim is showbiz's new "It Boy"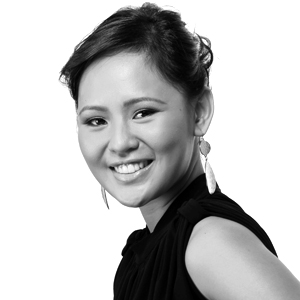 Abby Mendoza
Friday, April 06, 2012 @ 03:32AM | 28780 views
CTO - Peng You by Kim Chiu
Proximity and long hours as Jade and Andy and Kim and Xian off-cam rekindled their early friendship.
All their barriers and defense mechanisms fell; trust brought on from deepening knowledge of each other grew from lengthy conversations in the set.
The vow not to mix work and courtship was retracted. Xian and his attention escalated as he found Kim more and more endearing. Her perky, upbeat personality eroded Xian's resolve not to mix work with matters of the heart. Kim who had strong trust issues also mellowed.
Pero sa kabila ng pagkakaroon ng maraming kaibigan, naniniwala pa rin si Kim na importante ang "loyalty, honesty, at trust" sa isang pagkakaibigan.- Pep Melba Llanera -9-12-11.
CTO - Kim and Xian in similar poses
Under the warmth of a growing friendship, Kimberly and Alexander came to the fore. The layers of masks Kim and Xian wore to protect their core fell like husks from corn; and the kernels of truth about each other were soon eagerly shared with one another. Kimberly Sue Yap Chiu finally met Alexander Xian Cruz Lim Uy and both liked what they saw and learned.
CTO - Xian Lim - Elive Interview - early 2012
CTO She by Elvis Costello
CTO - Kim - self photos
The Hi, Hello and Goodbyes of the early friendship are now a distant memory.
It is so true that one cannot love someone one does not know. With knowledge comes like; then deeper friendship and if blessed, the little thing called love.
So where are Kimberly and Alexander at right now? They both say they are good friends. They are good friends who are spotted at all hours of the day and night in their off-work hours. Latest of which was their being sighted in Baclaran Church, Wednesday evening, June 20, 2012 by writer Rommel Placente.
CTO - copy of the article detailing writer's close encounter with Kim and Xian at Baclaran Church, 6-20-12.
CTO - Vice Mayor of Mandaluyong twitting Xian after he met
Kim and Xian at Greenhills, June 21, 2012.
Xian further shared that what's good about his friendship with Kim is that they have each other's back. "
Itong
journey
na ito,
Kim and I have been working together. We're good friends. A really good friendship blossomed after the soap, so
siyempre kasama siya sa
new beginning that I am enjoying right now. We're a team. We're always going to be working together, yung comfortability
namin
, our trust for each other,
dapat nandun yun
."
Xian Lim says he and Kim Chiu trust each other
4/20/2012 11:58 PM
by: Rachelle Siazon
In the strong bond that is developed by their shared interests and activities, their showbiz and real-life personas are now one and the same and Kim and Xian are facing each other and the world strengthened by each other's friendship, devoid of fear. Kim and Xian have become one.
Roger and Sally Horchow, father and daughter authors of "Friendship: 70 Simple Rules for Making Meaningful Connections,"

explain that true friends are more interested in giving than receiving. These are the ones that go the extra mile to help you, perform favors without being asked and derive pleasure just from seeing a smile on your face. They do these things without expectation of return because their love is unconditional.

Acquaintances, the Horchows illustrate, tend to make promises of fidelity based on how many favors you'll do for them first.


Read more: http://www.livestrong.com/article/222933-how-to-determine-who-your-true-friends-are/#ixzz1yVIJ2Ax9
The growing true friendship between Kim and Xian is God's grace to the two who are only wanting to find their place in the sun. Loving each other's company they share laughter, life stories, hopes, dreams, skills, all along enjoying their blessed time together.
Young and gorgeous both, Kim and Xian are a sight to behold; with a lot of love overflowing from them, they radiate God's goodness and we are forever enthralled.
Dear friends, let us love one another, for love comes from God. Everyone who loves has been born of God and knows God. Whoever does not love does not know God, because God is love. This is how God showed his love among us: He sent his one and only Son into the world that we might live through him. This is love: not that we loved God, but that he loved us and sent his Son as an atoning sacrifice for our sins. Dear friends, since God so loved us, we also ought to love one another. No one has ever seen God; but if we love one another, God lives in us and his love is made complete in us
(
1 John 4:7-12
).
CTO - Love is a Many Splendored Thing by Andy Williams
-o0o-