"Perhaps the most important thing we can undertake toward the reduction of fear is to make easier
for
people to accept themselves, to like themselves. "~ Bonard W. Overstreet
Xian Lim has a magic mantra when asked of his intentions towards Kim Chiu and that is, "...make Kim happy."
I believe Xian has made some inroads in this quest. Kim is at her prettiest and is now in a happy state of mind. "We're happy, happy, happy being together", says Kim of her and Xian. Triple happy in one sentence. (Balitang America interview - 5-26-12)
CTO - Happy Together by The Turtles
I am struck by the phrase Kim used to describe her relationship with Xian. Happy being together to me means somehow they are happy just being with each other; with or without any outward activity; relishing each other's presence; happy being in the same room, not doing anything, just breathing the same air; sitting in comfortable silences.
Just my take on the phrase Kim used off-the-cuff, without much thought; a knee-jerk reaction to the interviewer who ebbed and flowed with them until her and Xian's thoughts jelled and their mouths spoke involuntarily from the heart. <3


"It makes me happy when I see her happy…every time she laughs, nakakatuwa lang," he replied.

Where does he get the inspiration for these sweet gestures?

"Dito yun kinukuha [pointing to his heart]," he professed.
Kim, who was standing beside him, reacted with a giggle. In response, Xian stressed, "Totoo naman yun! Hindi yun nakukuha sa mga libro.

"
Kim Chiu and Xian Lim reveal what they like about each other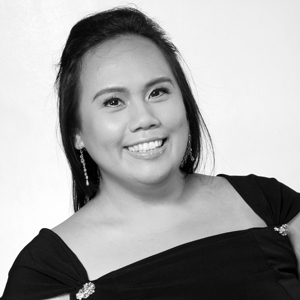 Jocelyn Dimaculangan
When was the last time anyone said to you, I just want you to be happy? What bliss there must be if this wish to make you happy is not only articulated but also followed through with some thoughtful act and done consistently because this person that said it to you derives his happiness from your own happiness. Heaven on earth!
I feel the magic in the rarefied air Kim is breathing from the loving thoughts, words and action directed at her by an enamored young man named Xian Lim.
CTO - Look Ma, no Make-up!
Kim talking to Big Brother on her 3rd day at PBB house -6-12-12.
I feel Kim's happiness through her beautiful smiles; her renewed self-confidence; her "very beautiful body" as Xian says it; her improved communication skills; her simplicity in dress and makeup leading all of us to believe that we now see Kim, accepting herself, loving herself, releasing herself from the chains of low self-esteem; recognizing her worth; from Xian who has said it aloud for all to hear, " I just want her to feel her worth...she deserves everything..."
CTO Kim and Xian - ABS CBN Trade Launch (6-2012)
Her happiness is my happiness - Xian on Kim.
Kim , being selfless, now knowing Xian for who and what he is about, is happy just being with Xian. His presence around her makes her happy.
Xian need not do anything extraordinary for Kim but the fact that he does, makes him even more lovable to Kim's eyes.
What bliss it is for Xian; he who is happy just seeing Kim happy is now actually seeing Kim happy! Happiness has gone full circle! Happiness given is happiness multiplied!
CTO - Ako'y Sayo Lamang- composed and performed by Xian Lim.
Inspired by and composed for Kim Chiu.
There is another word Xian is fond of using on Kim--"special".
He has not articulated the word ligaw, in terms of Kim. He only says, " I just want to make her feel special, make her happy", over and over in countless interviews.
Special means out of the ordinary; a cut above the rest. There is the Halo-Halo special with the ice cream on top; the bibingka special with the shredded cheese and there's the special guest, the person who gets the attention and the security escort.
So how does Xian make Kim feel special? It appears Kim is uppermost in his mind and heart in the simple and extraordinary things that he does for her. They bear the mark of having been dredged from a deep part of him and that every time they surface they just do not fail to amaze Kim.
There are his "harana", love notes, flowers, stuff (teddy bear, bags and shoes), sweet nothings, etc. which are only sang, addressed, given, said, expressed to Kim and no one else. Kim is the only girl he visits at her home; invites to movies, dinners, concerts, presents to his Mom and his Mama Lola, close friends and what have you; texts and calls to; goes to Church with; does horseback riding; etc.--in short, Xian only has Kim in his sights; she's the one he exclusively dates, there I labelled it. Making Kim feel special is also letting her know he is faithful to the core.
CTO - Faithfully by the Journey with Arnel Pineda
One good measure that all these simple and extraodinary things that Xian shows Kim in making her feel special are much appreciated by Kim as seen from her recent visit to the Big Brother House Teen Edition4 last June 11, 2012.
Kim was tasked by Big Brother to choose a teen gentleman date for the evening. He chose Tom. Tom, in his own fashion, asked Kim for a date; perhaps not knowing that it was Kim who chose him for exhibiting gentlemanly behavior towards Kim in her 2nd day at the Big Brother house.
In the course of their conversation, Tom confided he has had 3 girlfriends and all he did was to ask, "Will you be my girl?" "Wala ng ligaw-ligaw?", Kim surprisingly asked.
Kim told Tom, "Alam mo yong ligaw stage, yon ang masarap na feeling para sa girl". Her date for the evening asked pointedly how should he court a girl. Listen to
Kim's tips from 12:41 onwards.
CTO:
http://www.youmaker.com/video/svb5-13c3ee778b414e6eb7b2411abb05312f001.html.PBB-Teen-06-11-2012---1.html
Kim said, "harana, harana; sweet nothings..give her chocolates, flowers,...lahat ng ibibigay mo may note..." lifting from the things Xian had done for her. Wala na daw sa uso, "text na lang", per Tom. Kim had a good laugh at this one.
Lucky girl, Kim, for a "makaluma" traditional Xian employing tactics of old. Lucky man, Xian, that Kim values the old-fashion courtship that he as a hopeless romantic prefers to do.
"Taking things slow, no rush", according to Xian in his latest interview at the Promil site.
So Xian, your making Kim happy; making her feel special is actually "ligaw" according to Kim. Oh well,
What's in a name? that which we call a rose
By any other name would smell as sweet
; (Romeo and Juliet, William Shakespeare).
However it may be called, "ligaw" or making Kim feel special;
making her happy is no matter; what matters is it is straight from
Xian's heart to Kim's own. Everything, from the heart.
CTO - Fly me to the Moon
By Tony Bennett