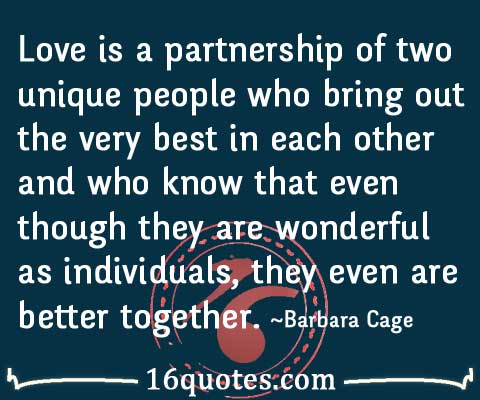 Credit to 16quotes.com; no copyright infringement intended.
CTO - Thanks to Marc M. Pijuan Photography - ASAP 2014 in LA.
Gazing out towards one direction, walking on parallel lines, Kim and Xian, spelling Love, feeling love; individual hearts "beating as one", showing more guts and gumption than before as they "flaunt" their inner feelings for all to see; unfettered and free.
2014, a year of "togetherness and separation" in their reel lives, Kim and Xian continually enjoy each other's company in their off-work hours; so what now, Kim and Xian, where are you in the love game?
No words uttered to affirm what they have; what we hear and see are boisterous laughter and beautiful smiles which to us their loving followers are louder than the loudest thunderclap there was in Typhoon Haiyan or Yolanda! Team Happy is what they're called; no objection from us who see their unbridled happiness!
CTO The Boisterous Laughter magnified on screen...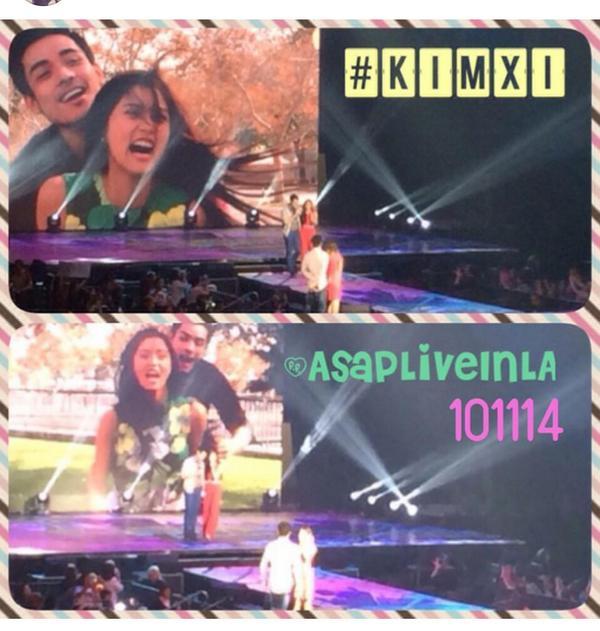 CTO Check Xian out...Kim's shy smile says it all. Check their microphones; even the microphones are seeking each other's company.
Thanks KATG for this revealing photo.
Here's another one...while the two pairs interacted; our two here are in their own little universe. Kim, Xian, what gives? Lost? No, found. Found each other in each other's eyes.
CTO
and thanks KATG.
It seems it is a given that all else pale when they are together; if they are singing, their performance is better than good than when they are singing solo. There is this synergy which develops; their built-in charisma enhanced.

KimXi, you continue to befuddle us KimXis such that we do things beyond rhyme or reason around you
at times
.
CTO Such as one KimXi here...doing a selfie against KimXi's own. Two birds with one stone. My t
hanks to Agnes Dizon and her amusing caption.
agnes dizon @avjed · 7h 7 hours ago
Habang nag se-selfie ang KimXi panay din selfie ko ang lagay eh sila lang!😆😉 KimXi Movie 21st Shooting Day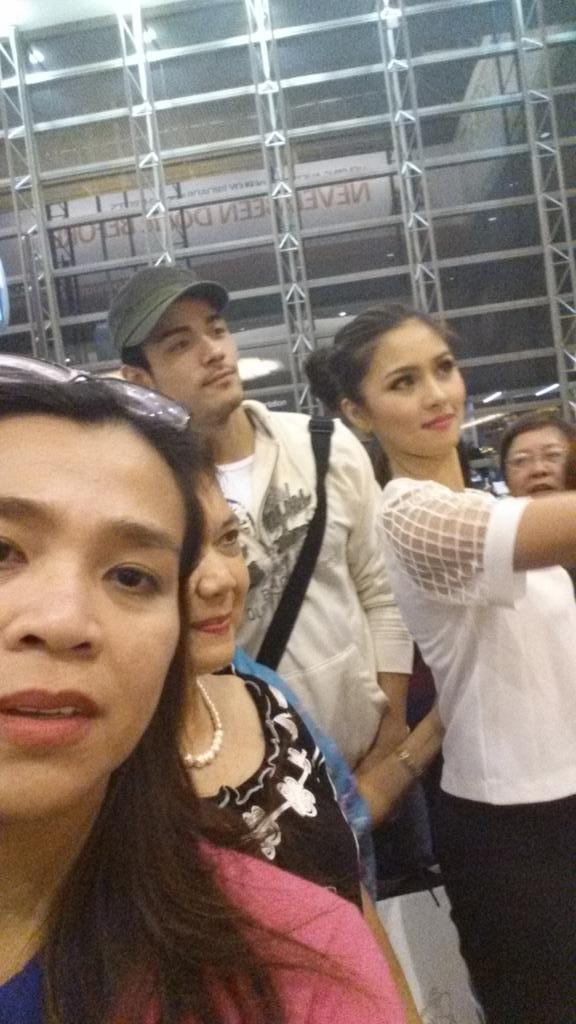 Agnes Dizon's airport scene personal selfie, KimXified!
Or THIS...
A selfie with KimXi standees; one wonders where her smiles would reach if Kim and Xian were truly sandwiching her.
CTO
VoteKXAsapPopAwards @TeamForKeeps · 22m 22 minutes ago
Ahahahaha! Ang cute ni ate! Tuwang tuwa sa standees nila kim and xi! <3
Thanks to pic owner.
OR EVEN THIS...
CTO...The realization...the confirmation...the reality...the proximity...the ecstatic joy...open-mouth admiration...the feeling of redemption...the never-ending smile! "Hallelujah, praise the Lord" is what she seems to be saying here!
KimXi presence does that to us...wonder how they must be with/to each other.
CTO - Not to forget a celebrity eyewitness account on Instagram...now a KimXi follower...
cathygonzaga After careful consideration today i've decided na KimXi nako.. Pinaalam ko na rin sa kanila. #salamat #hydroxi #AsapLiveinLA 5
Read more at http://websta.me/n/cathygonzaga#MA7WIWQgBZkcvIop.99
https://fbcdn-sphotos-f-a.akamaihd.n...65c2cd916d7323
What prompted Cathy G. to switch belief from KimXi reel to KimXi real? We can never really say for sure but the hours she spent with KimXi must have given her a strong inkling of what they are to each other; I would not be surprised, even Kris Aquino's Bimby knows who Kim's boyfriend is. He says he knows who he is. Bimby did not mince words...ah out of the mouths of babes. Wonder what is taking so long for the rest out there to relinquish their quest for Kim's hand for their bets and biases.
CTO Did Cathy Gonzaga see this?
Or these?
CTO Fluttering hearts that beat as one.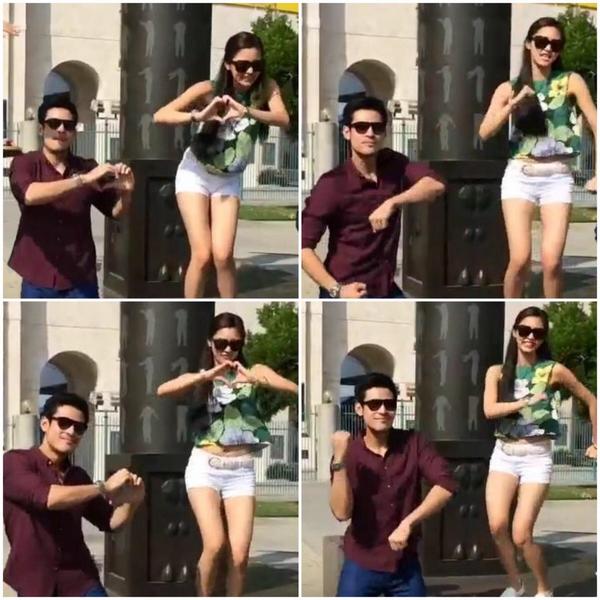 Credit with thanks to KATG. The lifts that lifted our spirits too!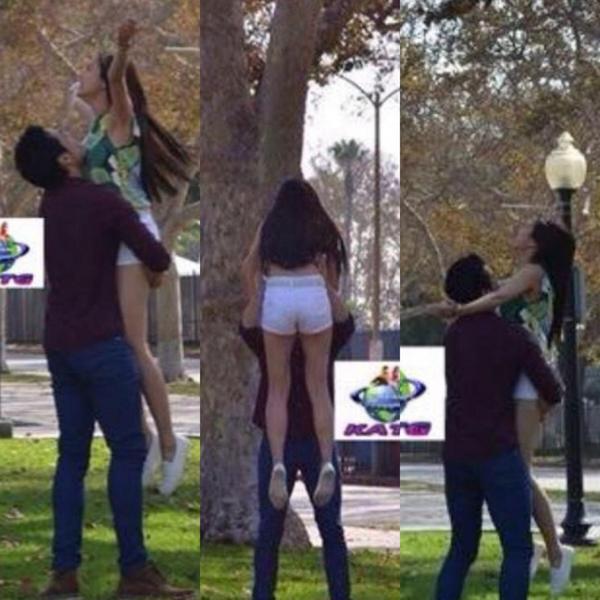 Uninhibited KimXi in an LA Park...they must have been told to play around and play they did!
Cathy or Alex Gonzaga, If I may say, does not do it in half measures...she did the long haul and this early urged the two to tie the knot and the answer, which we already heard from Kim once, "Bata pa po sila" or they are not old enough to marry yet. Team Gonzaga Alex to Sis Toni convo...CTO
CTO
Well, there was no contradiction to the answer since in showbiz age 24 and 25 are considered young to marry and settle down into perhaps parenting, nest building versus the exciting though hectic showbiz glam and celeb life both are leading and still enjoying. CTO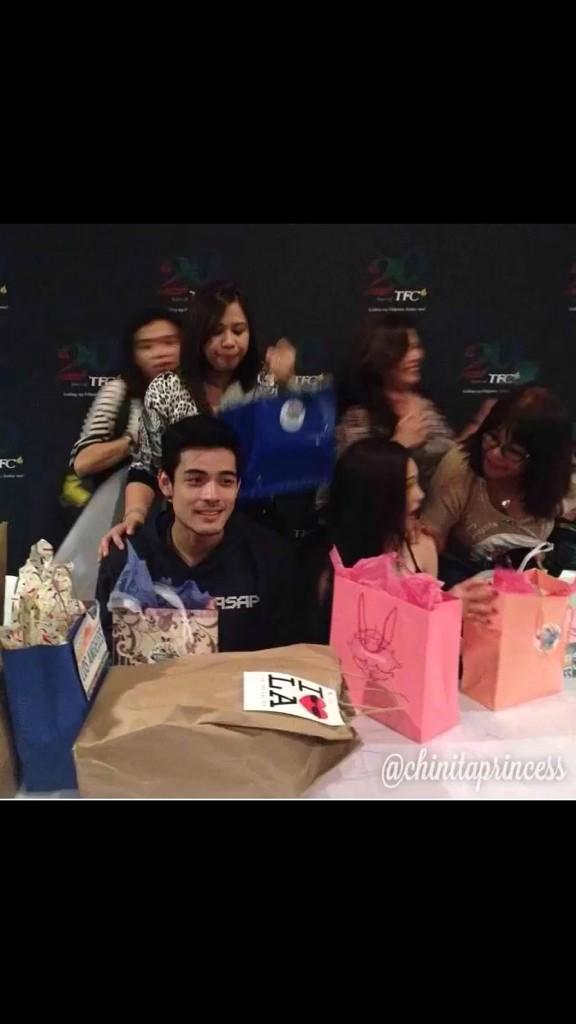 The contradiction stems from the fact that both Kim and Xian have never said anything about being in a relationship
at all or admitted that they are in one.
Kim was unwittingly caught here. There's this bait and she took it. Just don't ask her for a categorical "yes, we are together" because she is not one to say it; she can just say,"... siguro, we do not owe you our personal lives" or some answer of that sort.
Alex Gonzaga, prodded the two to take the plunge or the next next step; she did not even mention engagement, which could have been the "level up" to what Alex or what we, KimXis have been believing all along. Here is Alex, a new KimXi follower, and she shoots for the endgame for the two. Does she know something more than what we believe in?
Ano ba talaga, Kuya or What is the real score, Bro? Naah, we don't want to go this way. Let us just chill, keep our cool; the signs are in neon and louder than loud; there is no need for more questions; the answers are posted; Love is in the air and it is spreading. This is one virus everyone wants to catch--Love!
Well, if you ask me, Kim and Xian who are so used to seeing good looking people in their work and off-work time are not there for each other based on looks alone.
Their standards are higher or deeper than skin deep. Kim has asked her family to be with her in knowing those who reach first base in her estimation; she no longer trusts her own basic standards; she wants to involve her family in knowing her choice; to see what she has failed to see; to counsel her if need be.
She claims Xian to be her best friend; someone she trusts with her life even. So, saying marry each other because you look good together can be true to every Tom, Dick and Harry in the movie business if paired with Kim. There are so many out there who would look good with her. Question is would she go for them?
CTO The Grand Revelation. The wish to be the wind beneath her injured wing or her "Pakpak (Wing)" even. Kim's diffidence; his imploring eyes before National TV. D'Buzz, January, 2012; Toni Gonzaga as Host.
Here, Kim displays depth in her choice of the man for herself. She only had one boyfriend you can call a boyfriend before Xian. She says she is serious with her relationships. Love or falling in love to her is a serious matter. Xian feels the same way; he is not the type to flit from one relationship to another. He says that would be a waste of his time.
Kim is now 24 and has had lessons learned. I believe Kim likes/loves Xian beyond his good looks and I believe Xian feels the same with Kim. They don't even have looks in the qualities they mentioned about each other..."funny, caring, thoughtful, hopeless romantic", Kim on Xian; "Definition of sweet; someone who really understands me", Xian on Kim.
So, KimXis, let us feel the love, peace and joy that they feel for each other; the assurance that theirs is a love that goes deeper than their good looks would be worth the wait in its announcement. Let us not even prod them when to do it; they know better than us; they who balance deftly , love and work. Aaaaah. Love, the KimXi way!
From a celebrity let us go to a fan who could not contain her own giddiness at first sight of KimXi , she just needed to share it.
CTO. Share she did and how at the KimXi thread on Pinoy Exchange! Thanks for sharing rxdr.
rxdr
Member
Join Date

Jan 2008

Location

Sunny Cali



After their number (with couple shirts) they stopped in the back, in the dark, to watch the lyrical dance of Enchong's group. While standing in the back they were side by side holding each other with their arms around each other. Huli sila!
So everyone of us wonders how Kim and Xian are with each other. If those who see them personally are transported to some heights that we lesser mortals who have not seen them cannot begin to imagine, how do Kim and Xian maintain this overwhelming chemistry that translates so well on screen.
Where is this KimXi magic coming from? We can only surmise. Let us try the Five Senses.
The Sense of Sight...Xian recounts he first saw Kim on TV while he was still in California. She caught his eye. His first personal close encounter with her was etched in Xian memory. He remembered her in a purple blouse, jeans, hair all curly. This was revealed in one of his early interviews after he got chosen as one of three and the third one in the quest for Kimmy's hand as Jade in the now legendary, My Binondo Girl.
CTO Is this what Kim wore when they first met?
CTO The First Time Ever I Saw Your Face by Celine Dion
Thanks to mihaelamdp2; no copyright infringement intended.
Kim's first sight of Xian was no less historic. They were shooting a last scene, a wedding scene and there was Xian as Wedding Photographer, to Kim must have been someone who suited her embedded specs for the man of his dreams which she announced for all Philippines to hear on PBB Teen Edition, 2006 when she innocently cited who he could or should be, "...matangkad, maputi, matangos ang ilong, Chinito..." or "...tall, fair-complected, aquiline nose, and chinky-eyed"...prompting Kim to say two words at first sight of Xian, " Sino siya?" or "Who is he?" Kim says that she asked because she wondered why was he getting a lot of close-up shots? This is a Kim disclaimer, if you ask me.
CTO The Xian Kim saw at the set of My Girl.
Coincidentally, here in the My Girl story, Xian caught the eye of Alex Gonzaga as in the story, Kim was the Bride in the wedding. Small world or let us say what a strange turn of events since in slightly more than three years, add another word in (My Binondo Girl or MBG), Xian as Andy would now be groom to Kim's Jade. God works in such mysterious ways to people who pray and believe.
The tall, fair, good looking Chinito has also won the heart of the Chinita for real. This is a bold claim after Alex Gonzaga's bolder statements.
CTO The KimXi eyes have it!
Before people sensed the look of love in KimXi eyes; there was Xian's long lingering stares at Kim noticed by then writer for their soap, My Binondo Girl, Noringai. Kim had to leave for her next take and Noringai commented on the look of longing Xian had for Kim who was now quickly moving away from their sight.
The Sense of Hearing...Xian as everyone knows by now is an introvert. He prefers his own company, bringing along his guitar, his keyboard to the set. On the other hand, Kim who is such good friends with Matteo, speaking the same dialect (Cebuano), spent time cracking jokes with him and the rest of the MBG cast.
Kim who is not wanting to leave anyone behind, dragged Xian to the group who ended up sharing his own brand of humor which did not tickle anyone's funny bone except Kim's. In the beginning, he had a time letting them understand but practice always makes perfect thanks to Kim who did not give up on him.
CTO and thanks to KATG. The now funny, Xian judging from Kim's huge laugh. Fan meet and greet in LA.
Kim got Xian out of his shell and in turn he got her to tinker with his guitar or made her bring her own and in short order they jammed. Kim is now very openly saying Xian is , "funny, caring, thoughtful, a hopeless romantic". Xian, on national TV claims, "malaki ang pagtingin nya kay Kim" or loosely translated, Xian likes Kim a great deal.
CTO The Introvert and the Shy One on Acoustic Guitar before
an enthusiastic and giddy Toronto , Canada crowd, 9-14-2013.
Kim Chiu Confidence soaring. Xian Pride. KimXi Happiness!
Many thanks iiiza...no copyright infringement intended.
He told Toni Gonzaga in his January, 2012 D'Buzz interview that he wished to pursue or see Kim even when their teleserye has ended to get to know her better; seriously declaring his intentions even if they were already seen in the song he created and composed for her, "Ako'y Sayo Lamang".
Inspired by Kim Chiu
Sana'y ako ang pagbigyan ng puso
Pangako sa'yo, ikaw ang iibigin
Araw-gabi, ikaw ang nasa isip
Unang tingin, ako'y nabighani
Tunay ang naramdaman
Sa'yo magpakailanman
Ako'y sa'yo lamang
Pag-ibig ay higit sa kaya
Ako'y sa'yo lamang
Bigyan mo sana ng pag-asa
Sayong-sayo lamang
Tiwala mo ay iingatan
Ako'y sayo lamang
Iyong-iyo lamang... Ako
Iyong-iyo lamang... Ako
Any girl or woman who hears this song played would really feel the plaintive plea of a young man in love professing sincerity and loyalty and never ending love to his loved one.
CTO Here,
Xian is still singing the same tune now, matched by Kim.
Many thanks to Joyce Sorilla. No copyright infringement intended.
The Sense of Smell...A picture certainly speaks a thousand words. The smell of a loved one is comforting, lulls one to sleep; his or her scent evokes a welcoming warmth that signifies safety, protection and love.
CTO Kim and Xian...jetlagged? Kim, declared; Xian trying to keep cool in the face of cams galore; sure enough here's one KimXi photo that marked them, with two hearts, one inside the other yet. Kim?
CTO and thanks to Igi Bumagat who captioned it:
"KimXi Manila bound. Pssst! What's something smelly @chinitaprincess ? @xianlimm"
CTO Here's Xian with his own brand of smelling and kissing.
The Sense of Touch. To the blind, the sense of touch is his way of seeing. To a lover, touch would be one of his ways of expressing his affection.
It must have been hard for both Kim and Xian while they were taping My Binondo Girl. Here's this growing affection of Xian for Kim and there was their show that also depicted them as lovers.
Xian mentioned a time when the slight touch of Kim's lips to his cheek in what was supposed to be an accidental kiss in one of their early MBG scenes had him in jitters and in heavy sweat.
CTO The "Accidental Kiss" scene in My Binondo Girl...
Xian even had to ask the Director to give him some break. His personal feelings and shyness got in the way. He gives his thanks to Kim who understood his predicament and guided him into giving justice to his role; he even mentioned he had two directors--the studio and one personal one, Kim.
If just the sight of the beloved can be heady, imagine what touch can do. Time can keep the emotion at bay especially if the beloved also returns the love one gives.
CTO Here is Kim at her most expressive at 5:57
Thanks to KATG; no copyright infringement intended.
There is the traditional Akbay or arm around the shoulder that we see Xian does on cam. This picture can only spell Love; "twin hearts beating as one" as they say; well, their two hearts happen to beat as one; same gesture is being done by Xian off-showbiz camera range too.
CTO Kim and Xian on ASAP Live in LA - 2014
Thanks kapamilyatfc; no copyright infringement intended.
Prompting one fan to mention them to their family friend and his long response which is self-explanatory: CTO
Yes, "Walang tigil" or they are not at all stopping; one of Kim's new normal now is having Xian's arm around her shoulder even if the cameras are not grinding.
CTO Kim and Xian checking in for departure to Manila after ASAPLive in LA. Thanks to KATG. A private KimXi moment, their backs turn; love still abounding.
They were also leaving by themselves; their Road Manager staying behind for the rest of her "alagas" or "charges".
Star Magic leaving precious cargo Kim Chiu in the care of 6'2" Xian, who is one willing and able protector.
The Sense of Taste. The idiom, "There is no accounting for taste." is not one one can use for Xian preferring Kim and vice-versa, meaning Kim preferring Xian instead of many others who were just waiting in the wings.
Their's is a "match made in heaven" as many of us opined; Xian possessing all the physical attributes that she wants in a man with the added qualities of being faithful and sincere; and Kim who sees Kim as the definition of "sweet"; her kindness, sweetness extended to one and all on top of being beautiful. He cherishes her understanding of his ways and even emphasized his find with the word, "Finally, finally" said twice which ended his search for his , "The One", I can only, again, surmise.
We see a fierce, courageous Kim; bold in her words once she is convicted to say something to support her stand against a colleague or the press, with Xian by her side the whole time. We saw this since early 2013. Her hosting skills have improved; English pronunciation up to par. She exudes lightness of being, her smiles reaching her eyes and laughter, tinkling; she has this happy vibe that infects her sets-- movie and TV. She plays the guitar in a duet with Xian in ASAP and her show abroad. Kim is reborn! God be praised!
We see a Xian who is his usual handsome self but with a strength of character and moral fiber to defy those who wish to bring him down.
"Finally, finally , meron ng nakakaintindi sa akin", emphatically said or "Finally, finally, there is someone who really understands me" and he means, Kim.
Kim, the one who got him out of his shell and face the world and its people with true grit; more courage and resolve to strengthen oneself against the bashers who want to break his will to get to where he wishes to be -- at the top of his game!
Like water off a duck's back Xian lets these negativities flow down, not minding them; armed with positivities; pushing his limits; Xian is a rocket thrust into space propelled by these same negativities which fuel his success engine -- the bullying of his childhood, the bullying of his adulthood are fodder to the engine that built Xian what he is now - a student of Psychology; a student of human behavior; a master of the piano, guitar and some instruments he put his mind to learn; a techno-savvy; master at managing his time among his many interests - work, art, music, his loves - God, family, Kim; a beautiful person as Kim, inside and out, such is Xian.
CTO Kim and Xian, matching good looks and good disposition.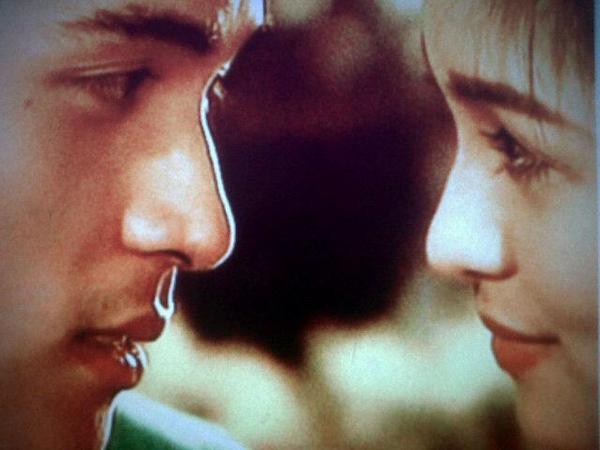 CTO The Look of Love remains...KimXi, KimXifying each other.
CTO Kim, beautiful inside and out! A Princess of the people in her Teleseryes and a Princess Mulan to Disney.
CTO http://www.sunstar.com.ph/manila/entertainment/2014/10/10/disney-announces-kim-chiu-mulan-370365
CTO Xian and his beautiful spirit shining through.
Mariel Alapto @mariel0718 · 8h 8 hours ago
eto yung nung binuhat ni xian yung girl na iyak ng iyak kanina...oh di ba @XianLimm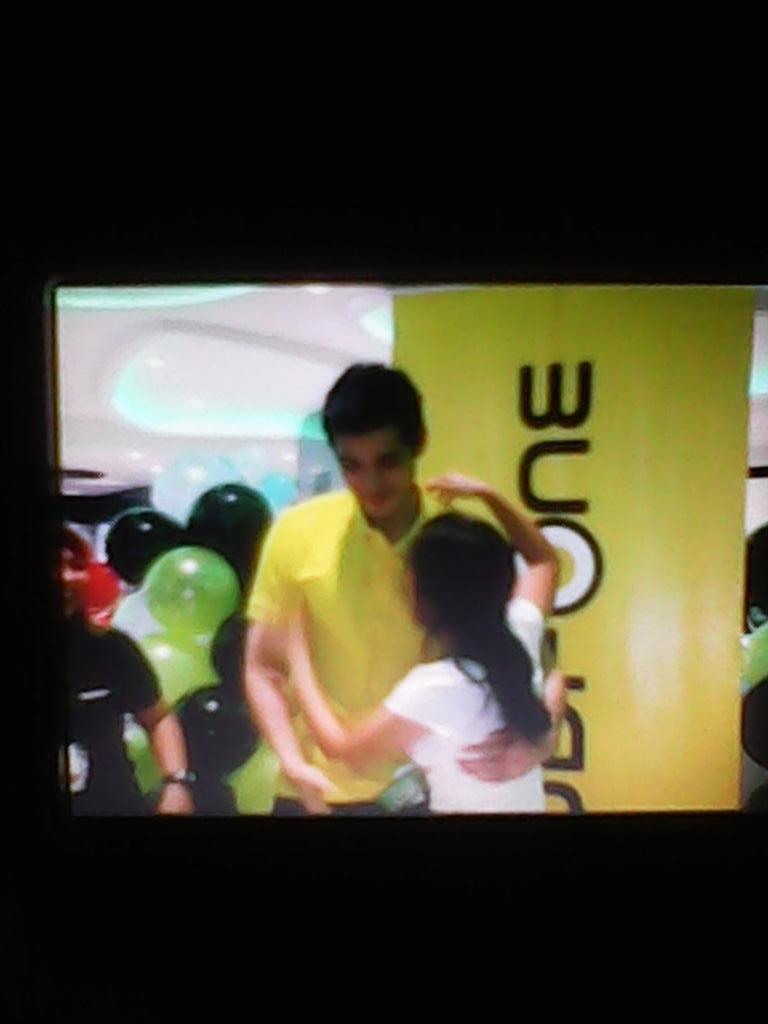 Without a doubt, success has not changed Xian; and if it did, only for the better!
issamazing @imshellaa08 · 16h 16 hours ago
Welcome to Bacolod Xi! Happy Masskara2014 @XianLimm thanks for the quick photo op 
These two beautiful people who captured our imagination, brought us unto a carousel of emotions bespeaking the throes of true love that is left unspoken in our presence, finally revealed not by words but by action and the testimonies of those that cross their paths; and not so unlike the fan who went ecstatic in their presence, we revel in the happiness that only a KimXi follower can feel.
Happiness, inexplicable, undeniable and so filling, it overflows! God be praised always!
Thanks be to God for these two people, who emptied themselves for everyone who loves them and in turn received an avalanche of graces from a God Who is all kind and merciful to those who believe in Him! They gave their all and they are filled in turn; what a good God we serve!
Kim and Xian bring out the best in each other into the forefront of their lives - serving God in one another; family, work and service to the people that surround them physically, figuratively and in the cyberspace that they inhabit in their social media accounts. They have a number of publics that they have sworn to serve and they have acquitted and are acquitting themselves creditably well. Kim and Xian, you inspire us! Keep on keeping on! Happiness!
CTO All of Me by John Legend
Thanks to Mike McCaskill; no copyright infringement intended.
-o0o-