There is no surprise more magical than the surprise of being loved: It is God's finger on man's shoulder.
Charles Morgan
CTO Kim in 2008 when she first laid eyes on Xian - her first words said of him were, "Sino sya?"
CTO - Xian as a wedding photographer to Kim's wedding - Pinoy adaptation of the Korean telenovela, My Girl - Sept. 2008;
appearing on screen for the first time in the last episode of the show with Alex Gonzaga's character taking a fancy on him.
The teenage Xian already bore the charm and the "killer smile" even then which must have prompted Kim to ask, "Sino siya?"
Xian recalls his first meeting with Kim. It was on the last day of My Girl's taping. Xian clearly remembers the curls in her hair; her purple top and blue jeans. He disclosed this to a reporter amidst Kim's protestations that it was a wedding and why would she wear purple. Xian could not be swayed; he stuck to what he said; retaining a memory of an unforgettable teenage girl in her mind so strongly, he could not be budged.
Remembering Kim's outfit 3 years or so after they first met says something of Xian; either he has extremely good memory or there was something about Kim that made her stand out in Xian's memory. I prefer the latter.
CTO - My Binondo Girl Press Con August 11, 2011 - Kim with her leading men, supporting cast, director; week before the first airing of My Binondo Girl.
From "Sino sya?" to "si Xian ay napakabait", said together with a hearty laugh from Kim in the above video. Three years since they first met in 2008, Kim now sees Xian in a different light only after a few months spent working with him on My Binondo Girl and even before its first airing in August 22, 2012.
Knowledge is the first step in the thing called love. One cannot love anyone one does not know. There is always this desire to know more of the other. This must explain why Xian wanted to continue his friendship with Kim even after My Binondo Girl ended in early 2012. Here they "Begin the Beguine."
CTO - "Sana magkikita pa rin kami pagkatapos ng My Binondo Girl --Xian on 6:30 "Hinding, hindi ako bibitiw"... January, 2012
CTO - "I am willing to be that "Pakpak" for her" -- Xian on 3:16 Early 2012.
CTO Xian Lim now...a dreamer, a lover of the arts, sports, books, music; a dream of a son; the man "closest to Kim's heart"...
CTO Kim Chiu now...also a dreamer, a lover of family, horses, the color pink, butterflies as an art object, fashion, shoes, laughter; a dream of a sibling, Xian's earth-angel who has grown her own wings, his special friend and who knows what
else after a year and-a-half of being together in almost all their waking hours. Kim!
We witnessed the beginning of it all. We saw a girl-woman needing to get over a hurt; a young man who only wanted to help her out of it by wanting to be around her to "make her happy; make her feel special". It has been a never ending refrain for him and his best response to questions when what he would have only wanted to say perhaps was , "I love her dearly". What is not to love of Kim and same way, what is not to love of Xian.
CTO - February 13, 2013 - the sweet preview of things to come the following day! This is the day Xian has shown those around him how gracious and charming he is--giving a single rose to every lady in the house and a bouquet for the dearest one, here with him in this photo, his one and only, Kim Chiu! Xian, you're the man!
Kim in an uncharacteristic pose...leaning backwards, head on Xian's broad chest and shoulders in great thanks to the now special someone in her life, the man closest to her heart; the man that put the smile back into her eyes; the one whose own eyes spoke volumes; defrosting, melting a hypothermic heart frozen from fear of being hurt again - Xian Lim, consistent, unrelenting, determined and deeply in love; finally, winning her over; warming her heart; a slow and sure pace, a relentless pursuit with time, the healer of all wounds, on his side!
CTO - Xian's characteristic look whenever Kimmy talks...giving her his undivided attention...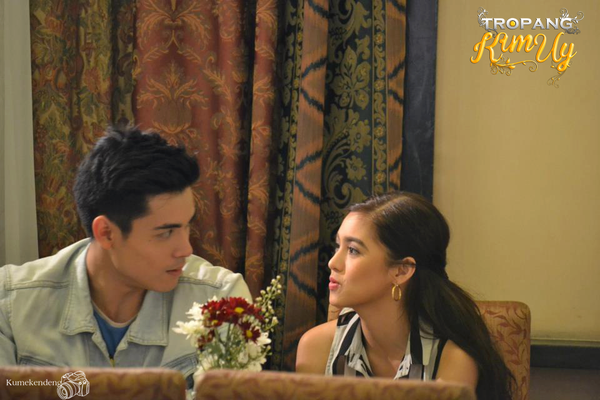 CTO Xian and his look a year ago, January 2012 at a Post Christmas Team KimXi Party at Sofitel.
CTO - Xian and the long, lingering gaze when Kim has her attention elsewhere...
January 29, 2013 in between tapings.
CTO - Kimmy's uncharacteristic stranglehold...knee to knee...thigh to thigh...off cam with Xian looking all dreamy eyed.
CTO -
A rare or a totally uncharacteristic pose - Kimmy's chin on Xian's shoulder; so natural; so telling...
CTO Kim and Xian readying to sit for the camera...look how comfortable Xian is in this cuddly and warm pose - a living, breathing teddy bear to Kim who also looks so at ease in this head to chest and squat posture.
CTO It is said that flowers are food for the soul and spirits rise when one receives them especially from a totally unexpected source. Ina, Kapatid, Anak directors, stars, staff, fans and anyone and everyone Xian met on the day he brought his lady love his Pre-Valentine Bouquet had a single rose from thoughtful IKA star and known hopeless romantic, Xian Lim.
Xian, who is known for giving flowers daily to Kim is also teased as having a flower shop for this feat; his one great desire is to make Kim happy and feel special and flowers flooding her van and home is one of them; looks like he is succeeding.
Flowers always make people better, happier, and more helpful; they are sunshine, food and medicine for the soul.
Luther Burbank
Flower Surprises from Xian to Kim
CTO Christmas 2011 event.
CTO Block Screening The Healing 7-28-12.
CTO - LA Show November, 2012...
CTO - The Love Rose Tree - April 19, 2012.

..
CTO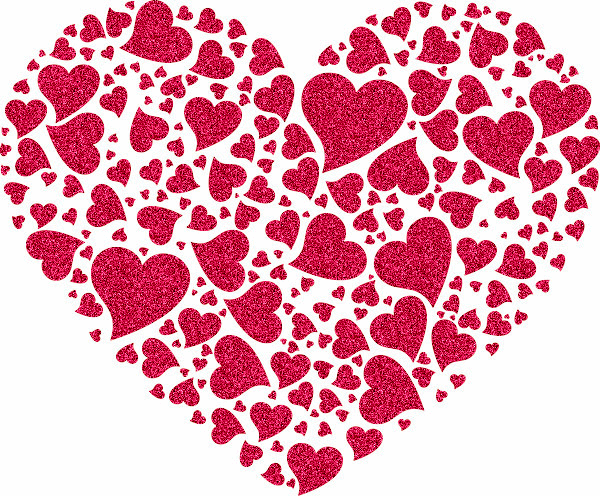 CTO -

Xian through gossamer wings looking at Kim through the eyes of love..

.
CTO - KimXi is L O V E!!!!!
CTO and thanks to PopAngel94 - KimXi My Valentine
CTO @xianlimm's regram from Melly Rick's own. Melissa whose breakup from her exboyfriend left her all devastated has found a new love which has prompted her to post this on her IG which Xian has also promptly regrammed. So fitting, I would think, to where he is at now emotionally, perhaps most happy as Melissa is now. As Kim put it succinctly, when asked by Balitang America's Henni Espinosa in May, 2012, "happy, happy, happy being together with" gesturing at Xian.
http://www.push.com.ph/features/8962/melissa-ricks-on-paul-jake-castillo-sobrang-hulog-siya-ng-langit/
"my life isn't perfect, but im THANKFUL for EVERYTHING i have right NOW."
2d
(@chinitaprincess IG 2-15-13.
http://www.push.com.ph/features/8616/melissa-ricks-feels-at-home-with-paul-jake-castillos-family/
http://www.push.com.ph/features/8862/xian-lim-shows-his-support-to-kim-chiu-talks-about-their-recent-trip-to-subic/
http://www.push.com.ph/features/7602/paul-jake-castillo-on-melissa-ricks-i-hope-ill-be-able-to-make-her-happy/
http://www.sunstar.com.ph/manila/entertainment/2012/08/07/kim-xian-makes-me-feel-special-236141
The Paul Jake - Melissa love story runs the way of Kim and Xian's. There is the desire to make the lady love happy and the ultra care and attention given her that the one receiving all the kind attention just cannot help but reciprocate. Like Kim and Xian, Paul Jake and Melissa just enjoy every moment they spend with each other, meeting each other's family members. Happiness is possible amidst terrible hurt inflicted by ex-boyfriends. May the Lord bless Kim and Xian in their newfound love as He blesses Melissa and Paul Jake . God is good all the time!
CTO - A striking pose that reveals a level of comfortability absent in months past. Xian, showing none of the jitters he felt just being around Kim; now his head is on Kim's thigh with eyes straight at cam
,
unwavering and Kim looking so demure and so pretty; composed and unfazed.
CTO - In character, Xian, bearing the burden while his ladylove is daydreaming the day away! These two are such a delight! They find, Xian especially, such fun in the interesting things around them. His humor bears him through the long hours in between takes prompting Kim to say when asked of Xian, "he's funny, thoughtful and caring".
CTO Enjoying a lull in the taping; just enjoying each other's company, they did not notice Lagunara, their horse, has already gone to pasture! Journey on, Kim and Xian! Keep on lovin'!
The Journey into tomorrow...
CTO February 14 and Valentines' Day dawned early for the "special friends". Spotted at a 7-11 concession in Subic. Xian , ever kind and accommodating, posed for pictures! Kim, according to report, remained in the car making the KimXis conclude the two were unchaperoned.
Is this the start of the phrase, "exclusively dating" as Xian defines it? Could be. Meanwhile, KimXis again have their "dalmatian" moment when the two were spotted and twitted and speculations went rife as to where the two were headed for Valentine. Kim's IG posting erased all doubts.
The destination...Subic Yacht Club on a sunny day that stretched into forever...
Xian's sketch in oil pastel made Oct. 2012...a yacht(?)... a loveboat (?) a dream cruise with a love one turning into reality on Love Day, 2013? Here's Xian putting the finishing touches to his oil-pastel creation. Multi-talented, sketching is one of his unexplored talents with plenty more up his sleeve!
CTO -
Looking exhilarated by the sea breeze,
the clear blue sky and her man, Xian. Here's Kim, all poised and ready arm outstretched, to follow him wherever he may lead her, it seems. Xian Lim, looking strong and confident as any lover can be where the love one is all eager to set sail with him to a new world of love and wonder.
This would be her first Valentine date ever after three years of deprivation; with Xian being the lucky one to have gotten her out of the dark world she was in. The cottony clouds looking like angel's wings herald a new beginning, a new year for these two lovers, wings all healed, all too deserving to be happy, to feel special on this special day! God is good!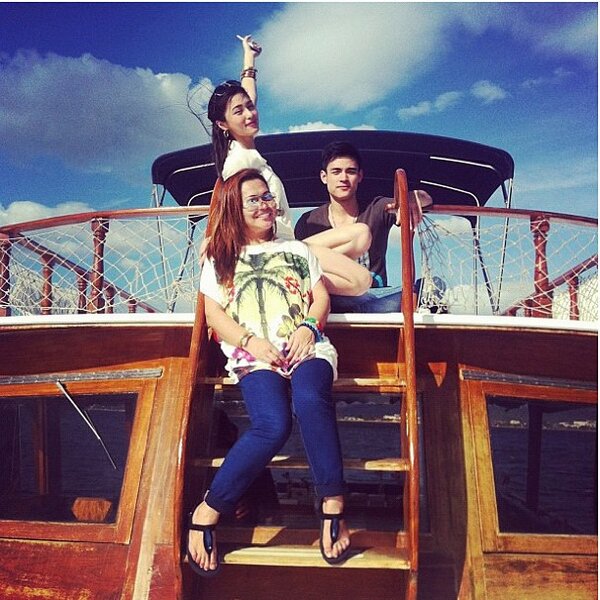 Nanay E on her way down am sure to stay ashore. No one with her heart in the right place would intrude into the rarefied air of two lovebirds whose wings are complete but prefer to take a slow cruise around the harbor in a yacht for a Love Boat...happy, happy, easy, easy. We know who she was with last year, her valentine dates were her Ate Lakam and Baby Raine; the loves she posted on her IG.
CTO Kim's Valentine Dates a year ago...on @chinitaprincess IG 2-15-12

@chinitaprincess my V dates!!!
CTO @xianlimm IG post 2-15-12.
Kim liked the following quote from Xian...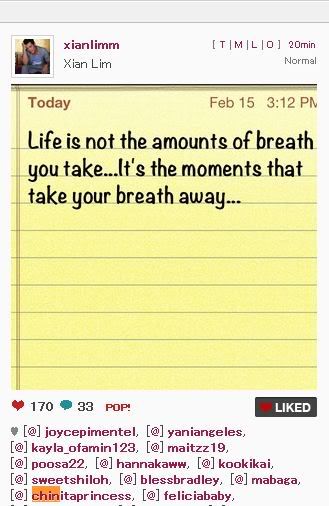 CTO - I will follow Him...
This time it is different. Kim is Xian's lovedate for the day and it is on a cruise on a yacht around Subic harbor. Is this romantic or is this romantic? I can only think that the yacht is hired by Xian with whatever trimmings the hopeless romantic heart has added to make the evening worthwhile for Kim, his girl of the hour, day, month, year and more years!
There is another person in the photo that would make us go on a guessing game on whether Kim's Nanay E is going to board the yacht with a partner of her own.
I prefer to go by way of the most romantic people in the world with a score of 93% in the Love arena...drum roll... the Filipinos and what the Filipinos would do in times like these! As any Pinoy worthy to be called one, Nanay E would not board the boat! This is a cruise set for two, why ruin it?
No respectable Pinoy or Pinay would want to be a third wheel to two lovers in the most romantic day of their lives and of the world - St. Valentines' Day unless they choose to let one in!
I can just imagine the great lengths Xian has probably taken to keep the whole preparation under wraps that his moves would come as a total surprise to Kim!
Go find your own romantic spot, Nanay E! You've done a lot of chaperoning in the past - this day should be an exception! I think this Valentine photo was released to let KimXis know who they were with that day; to put them in perspective vis-a-vis other pairs out there and perhaps to tell us too that they are on board for a never ending journey...a journey that will defy all odds...a journey to end all journeys they have ever been...a journey together unto forever, in God's will and grace.
Kimmy's account to a reporter...
-----------------------------------------------------------------------------------------------------
"The Ina, Kapatid, Anak actress was hesitant about talking about how her February 14, Valentine's Day, unfolded.
Pressed to share her day, Kim started to blush as she told PEP.ph (Philippine Entertainment Portal) and
Umagang Kay Ganda
about an unexpected and grand gesture from Xian.
According to Kim, last week she was with her family and close friends in Subic when she received a call from Xian.
"Nag-Subic din siya," Kim began. "Sabi niya, may shoot daw siya doon.
"Sabi niya, 'Punta kayo dito sa Subic Yacht Club.'
"Sabi ko, 'Ano'ng meron? Sige na nga, pero sandali lang kami kasi mangangabayo pa kami ng mga kapatid ko.'
"Then, noong pagpunta, may pa-yacht si Kuya! Nagulat naman kami!
"Kasama ko 'yong pamangkin ko, 'yong ate ko, at saka isang kaibigan ko.
"Ayun, nag-ikot kami for three hours at may pa-design naman siya sa yate."

Kim did not go on to give details of this design, but she did say that she never expected any of it from Xian: "Siya ang taong full of surprises!" She added: "Nakakatuwa, kasi panibagong experience for me.
------------------------------------------------------------------------------------------------------
http://www.pep.ph/news/37535/kim-chiu-spent-valentinersquos-day-on-a-yacht-with-xian-lim

Kim is saying things so-matter-of-factly, almost downplaying the considerable effort Xian must have done to show his love to his lady love on the day of days when one can be superfluous and do things beyond measure where getting an over-the-top experience is more the norm than the exception; and everything and anything goes; love being it's essence such that there can be no counting costs in its expression.
CTO - Here is Kim ecstatically happy over Xian's gesture...one can almost hear her tinkling laughter, sense her brimming happiness in her wide and brilliant smiles; joy abounding, she grew wings, in cloud formation lent by angels!
CTO -
Happy hearts day everyone!! frm all of us
5d
Kam Chiu at back of man in egg yolk yellow shirt on Valentines' Day, evening of the Cruise.
I leave Kim to keep details of her three-hour cruise with Xian private; it is enough to know that she has confirmed who she was with (Xian) and where they were at (cruising in a yacht around Subic Harbor) on the Day of Hearts, February 14, 2013; whether chaperoned or not is of no issue; as his endorsement says, Xian finds ways!
Xian, Kim's new best friend; keeper of her deepest longings and secrets, is in a blessed place of love, trust and confidence and in Kim's world, who has been so battered by betrayals and emotional abuse; he is certainly up there in a pedestal of sorts, cherished for consistency, sincerity and loyalty.
KimXis are rejoicing that Kim and Xian have found comfort, happiness and love in each other. Who would go against that? Why would Kim slice three hours or even more from her precious time with the family on a day meant for lovers if Xian were not a special someone to Kim?
I think, the Chius were in on Xian's love surprise for Kim. They have put Kim conveniently where she could be easily reached out to by a lovelorn Xian; knowing her love for Subic's horses and open fields to drive cobwebs out of her mind and go back to work with a fresh take on things after Love Day when Xian was supposed to be working on a shoot.
What a day of love and surprises! What a blessed woman Kim is, to have a hopeless romantic for her man; and what a blessed man Xian is, to have a simple, conservative , easy-to-please young lady for his love who would equally be impressed by Xian's oil-pastel sketch of a yacht as boarding a real one.
Xian's surprises whatever they are, always give Kim such thrill; in the pics shown above she is almost literally bursting with happiness and Xian who only wants her to be happy must feel the same way. HAPPINESS!
CTO
"LIFE goes on probably not the way you wanted it to be, but the way its SUPPOSED TO BE!!!!"
1w
Xian's Princess and love of his life in full bloom; now accepting and open to "what is meant to be will indeed happen."
Acceptance and finding inner strength from the people who provided the strong foundation for the person she is now - family and a new-found best friend and love, Xian Lim are now Kim's new normal. Gone are the fears of old; the trepidation of things to come and may not come. Now there is trust, confidence that things will come out all right with Xian beside her and vice-versa. In union there is strength. In unity the Holy Spirit indwells. To Kim and Xian, prayer is power!
Kim is discovering herself - fiercer, better, able to say the truth, the truth that is now slowly and surely, setting her free.
Kim is discovering herself and she finds herself a better person wrapped in the philosophies that Xian Lim upholds. What are these philosophies? Here, they are...
CTO Xian and his life's philosophies...his best things...
Xian and his loves..
CTO - Xian's devotion - Our Lady of Manaoag in Pangasinan
...

CTO Xian's Mom and Mama Lola...

CTO Xian's Kimmy...
CTO -
Kimmy looking up and moving forward with a new-found best friend and love, Xian Lim...
CTO - Xian's second family - The Chius or some of them
...
CTO - Xian with his loves - Kim and by osmosis Baby Raine...
CTO - Xian's Chiuniverse...
Xian's other loves are many and varied. There's his music which for the longest time was as valued as the air he breathes; his musical instruments which he plays and collects.
Then there's his gym work to keep his body fit and healthy; his sports, mainly, basketball which de-stresses him along with his workouts at the gym. There are also his sketches which should merit more time from him; his compositions that surface when inspired.
Xian, whose myriad talents have not been sufficiently and totally plumbed yet, has developed his own website with the help of some friends which detail, everything Xian - his hopes, his dreams, his accomplishments. If I am not mistaken, he is the only actor in the Philippines outside of Kris A. who has one. http://xianlimm.com/ If you have not been there yet, now is the time.
CTO - Xian's Gold Record...
CTO - on the Grand Piano... CTO - on the trombone...
CTO - on the guitar CTO - on the melodica...
CTO - Gold's Gym CTO - fast selling mag cover.
CTO - No. 2 on his jersey; sharing the same no. as Kim.
CTO - Star Magic SportsFest

CTO - Xian's oil pastel
CTO - Xian, the actor and songwriter on My Binondo Girl
Akoy Sayo Lamang - song written and composed by Xian for Kim; blessedly used in the MBG series - 2011.
Xian has his work as an actor which provides the fulcrum for which all other activities flow from. From the popularity of his shows and movies spring endorsements which also generate a lot of exposure from billboards, TV commercials and Twits and posts on his IG which also symbiotically give rise to a whole new group of fans and consumers. He also has this love for his public, his fans, and on the side some other tasks as hosting to recording to developing more his singing and acting skills.
CTO - Pioneer endorsement; first of two, the other being Orotime. Now Xian has 15 endorsements; adding 13 mostly high-end product endorsements in 2012 alone. 2013 may also be a good year for Xian whose personal charisma and brilliant sales pitches on Twitter and Instagram postings have gained him more admirers and buyers for the wide range of products he endorses.
CTO -
Xian on historic first pic with Team KimXi in 2011; KimXi admin group Mommy Evs and JP Bernardo with another fan. Notice the MBG Royals in their royal outfits.
Is Xian blessed? He is more than blessed. Thanks be to God! God who has plucked him out of oblivion to pair up with an equally lost, hurt and drifting soul , Kim, who then found anchor in him and Xian in turn in her.
Anchoring in each other after invoking a loving and merciful God for help in the midst of their aloneness, they have set a new rhythm that no one can now see Xian without seeing Kim; nor Kim without Xian. They have now become one.
The developing attraction...
CTO - First there's the striking resemblance in the quiet smile...the eyes that look apologetic in their downward stare, the shyness, simplicity and humility...
The Laughter...the tinkling laugh and the guffaw...
CTO - Xian letting out a loud laugh...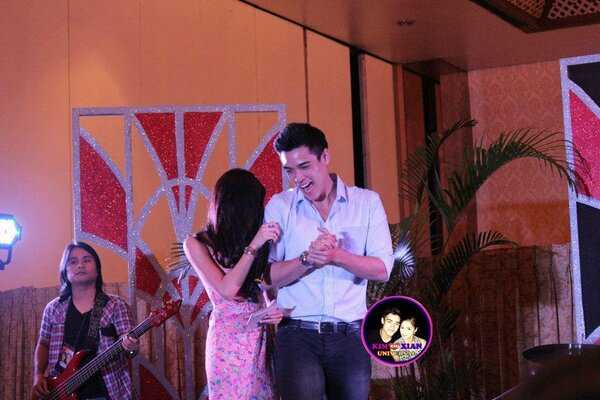 CTO Laughter is still the best medicine...endorphins galore! Laughter shared is double happiness!
CTO Kindness is listening with a lot of love...
CTO Kindness is reaching out to the sick ones...
CTO Kindness is listening patiently to an elderly speaking her thoughts...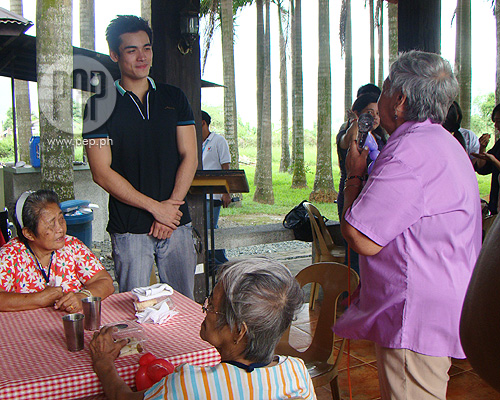 CTO - Spreading Happiness with one's Smiles...
CT
O Beautiful smiles... CTO Smiles that turn into laughter...
.
Hugs - notice the smiles and their escalation...
CTO - December, 2011
CTO-California , 2012
CTO - January, 2013
The sun shining on your face...
CTO Nature's bounty...the body produces Vitamin D in response to sunlight. "

Vitamin D is essential for strong bones because it helps the body use

calcium

from the

diet". Thank God Kim and Xian go out and run and have some sun exposure, explains their strong bones. In the last scene where Kimmy had a bone-jarring slap in the jaw, she came out none the worse for wear except for the pain of course and the total unpreparedness of the act, which caught her unawares, something not so often happening in cinematic slaps. We thank God Kimmy has strong bones. Thank you, Sister Sun!
Yes, indeed the best things in life are free. Xian's grand philosophies that have put back the smile into Kim's eyes; drying the tears and assuaging if not, dulling the hurt, the pain of old.
Seeing the brighter side of things can earn one good health and equanimity. To Kim, it garnered her a prized guy named Xian Lim. Her positive aura has inspired Xian and her infectious enthusiasm towards any task gives Xian the extra boost to feel the same making him happy and all the more inspired. Paraphrasing his response to Kris A.'s question on what he feels when he is around Kim: "Happy and Inspired", he proudly answered.
This two, Kim and Xian continue to inspire each other and spilling over, inspire us in turn. Now, Kim is surefooted, venturing into business, what she terms as

and has accepted along with Xian and two others a first-
time hosting job of some magnitude. Understandably she is "kabado" or fearful as she says. Her wings are there and this is her first flight out, we wish her the best; confident that she can conquer this "mountain" as she has successfully dealt with all her challenges in the past; God be praised always!
CTO
NOW OPEN my munting "pangkabuhayan showcase!!!" JULIES BAKESHOP!!! arcade bldg old balara tandang sora... punta kayo ha?.. yum yum yummy breads at affordable price!!!
1d
see you on sunday feb 24 for HIMIG HANDOG P-POP LOVE SONGS FINALS NIGHT!!! my first ever hosting job for a big event like this!
see you!!
7h
New horizons, new beginnings, new business, new best friend and new love in Xian!
Kim, unfurl your wings, flex them, surprise yourself and be happy for every little grace that comes your way, Fly and soar high with Xian! You and he together are a formidable force!
Believe and it shall be so! Kim and Xian, God bless you both always!
CTO - I believe I can fly - Kenny G ft. Yolanda
Don't believe what your eyes are telling you. All they show is limitation. Look wi
th your understanding. --Jonathan Livingston Seagull by Richard Bach.
CTO - The First Time ever I saw your Face by Roberta Flack
Many thanks to the owners of all the pics, IG Posts, vids, etc used in this blog to illustrate the lives and love of Kim and Xian. Thank you!